Have you ever wondered "how best to market yourself?"
Don't overthink, let me help you out!
The key is;
"To understand what skills are most valuable to the potential employers", and
"To get creative in how you present them."
Let me share an amazing experience with you that left me with a profound sense of awe.
"I have been thinking a lot lately about how I can get myself out there, and really make an impact,"
Once, I said to my mentor.
"I want to make sure that I'm doing the right thing, and getting the most out of my efforts. What do you think is the best strategy for me to pursue?"
My mentor thought for a moment before responding, and then he replied:
"Well, I think it really depends on what you want to achieve.
Do you want to enhance your presence and credibility?
Do you want to focus on something more tangible, like networking or generating leads?
Do you wish to earn more money?
What exactly is your goal, all the way?"
I was overwhelmed by how much there was to consider!
Suddenly, I felt this overwhelming urge to understand myself better and to uncover the potential that I had within.
So, I began a journey of self-exploration.
It made me appreciate the world around me in a whole new way.
Could you believe the incredible journey I had?!
Hopefully, you can find some of the same joy and wonder that I did.
It's smart to make sure how you will stand out from the crowd and present yourself in the best possible light. Believe in yourself and make sure your skills are known!
Let's explore what strategies you can implement to make sure you're the star of the show!
1. Establish Your Online Presence To Market Yourself
A cornerstone of any successful marketing strategy is establishing your online presence. Highlight your talents and accomplishments, increase your visibility, and create a distinctive brand identity.
To market yourself, let people know who you are, and show them what you can do. Use it to your advantage and unlock the potential of the digital world.
Believe in yourself and your abilities, and be brave enough to show the world that you have something to offer. Through commitment and diligence, all things are achievable!
To market yourself, create a website or blog and reach out to prospects. Share your experience with the world, and make sure to keep your content up-to-date and pertinent. In this way, you are giving potential clients an opportunity to become more acquainted with you. And, they see the value you can bring to their project or organization.
Don't forget to create engaging content. It will impart a heightened awareness of your offerings.
The power to achieve your dreams lies within you. Unlock them with your ambition and drive!
Now, venture forth and make it happen!
2. Leverage Social Media Platforms
Think back to a time when you were bored, had a few minutes to kill, and flipped on the television. What kinds of ads did you see? How many of those ads left an impact on you?
Now is the time to consider the power of social media.
Social media is a powerful tool to create meaningful connections.
Social media provides you with the opportunity to engage with your intended audience. Create unique and compelling content. Spread the word on social media networks to broaden your audience.
Respond to customer inquiries quickly.
Do you think it's feasible for you?
Absolutely, you can do it!
Develop a comprehensive strategy to combine elements of:
• Targeted content creation
• Audience engagement
• Analytics-driven optimization
Take the time to create meaningful content, stay active, and engage with your followers.
It makes you capable of maximizing your reach and engagement.
Also, make sure that your efforts are as cost-efficient as possible.
The possibilities are endless. Stay consistent to make your mark and stand out from the competition.
3. Build a Professional Network
Remember, the influence of professional networking on your online presence is undeniable. Making connections and being able to market yourself is the key to success.
Do your research and make a smart plan to network effectively. Look for people in industries that complement yours and could help you in some way.
Whether it's through social media or an email list, make sure to reach out to the right people and make meaningful connections.
Once you make a connection, focus on developing a relationship. Attend events and join online forums to make connections and build relationships.
You can expand your reach and make yourself an authority in your field. It can be a long and tough journey, but with determination and unrelenting effort, you can bring this to fruition!
So, Why not begin growing your professional circle today and unlock the amazing opportunities that await you?
4. Cultivate a Positive Brand Image
A brand image is what the public perceives it to be. It is based on its features, values, customer service, and other qualities that create an overall impression in the minds of consumers.
A strong brand image can help you stand apart from your competitors. And, you can make yourself as a trendsetter in your industry.
So, maintain a positive brand image to create positive feelings and perceptions.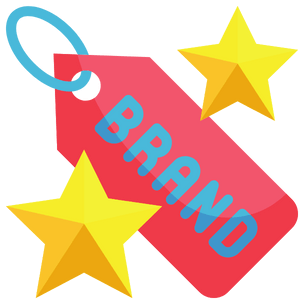 When it comes to self-promotion, it is imperative to remain authentic to your identity and your goals.
Acknowledge feedback and advice to refine your personal brand and strengthen your credibility.
Actively engage on social media platforms, share content that reflects your personal brand, and participate in online conversations that relate to your line of work.
With every post, tweet, and comment, keep in mind your core values to ensure your content remains authentic.
You have the ability to control your personal brand.
So, be sure to maximize your potential!
5. Identify Your Target Audience
So, you're now going to develop a strategy to market yourself. You need to identify your target audience first. Take time to research and understand the needs and interests of the people in your target market. Ultimately, the more you know about your audience, the more empowered and successful your marketing strategy will be.
Gather information on your service, and analyze the characteristics of the audience likely to be interested in it. Consider factors such as age, gender, location, income, purchasing power and preferences.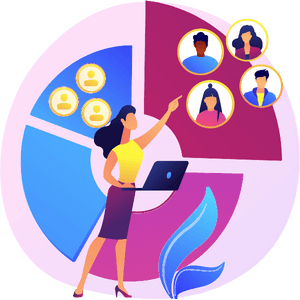 Once you have discovered your audience, you can tailor your online presence accordingly. Focus on content that speaks to your target audience. Be sure to highlight your expertise and any awards you've received.
Let your target audience know why you are the best at what you do and why they should choose you.
6. Engage with Your Audience
You have identified your target audience, now is the time to persistently stay connected with them.
In order to build trust and credibility, establish a strong interaction with your audience. Be sure to promote yourself through an online presence. Use your website, social media channels, and email campaigns to keep your audience informed and inspired.
Create a positive, two-way dialogue with your audience. You can effectively foster a sense of loyalty and commitment in your customers.
Leverage your presence to create trust in your brand and let your audience know what makes your service so special.
Armed with a smart and strategic plan, you can promote yourself and reach your goals.
7. Create Engaging Content
When you create memorable, informative, and inspiring content, you can extend your reach. You can build a reputation for yourself as an expert in your area of expertise.
Consider what type of content your audience would think is cool. Is it an informational article, a funny video, a podcast episode, or a slideshow? Whatever type of content you create, make sure it resonates with your audience's needs.
Create content that is easy to understand. Use visuals like images, infographics, and videos to help further engage your readers.
Always include a call to action that encourages your audience to process further.
8. Create Multimedia Content
With the rapid advancement of technology, multimedia content has become increasingly accessible. It allows unique and innovative ways to present information.
In 2023, showcase your abilities with multimedia content, and get yourself out there in the digital world. Create videos, podcasts, infographics, and other forms of content to demonstrate your skills.
Highlight your expertise and creativity in your multimedia content. It helps to tell your brand's story, engage customers, and reach a wider audience.
When developing multimedia content, make sure it is consistent with your brand's identity and has a high production value. You must have a clear understanding of the target audience and their preferences. Be sure the content is perfectly crafted to meet their needs.
9. Showcase Your Skills in a Portfolio
Your portfolio is your signature introduction. Make sure it is relevant, organized, and aesthetically pleasing. This is your chance to present yourself as a specialist in your domain.
To begin, identify the main purpose for creating your portfolio. Determine which medium is best for showcasing your work. The design and layout of the portfolio must be visually appealing and organized.
Don't simply list your skills on a resume; showcase them in a portfolio of your work. Showcasing your skills in a tangible way can make a powerful impression on employers and give you the edge you need to get the job.
Highlight your best projects, achievements, and successes in your portfolio. Make sure to include any certifications, awards, and other recognitions you've earned.
Create your digital portfolio using any of the below mediums:
• Website
• Blog
• Social media accounts
• PowerPoint Presentation
• PDF Document
Always display your accomplishments in a creative and engaging way. Take the time to invest in your online portfolio, and you'll be sure to see the rewards.
10. Stay Up to Date with Industry Trends
Technology is getting super better, and the market is transforming very fast. Stay up-to-date with industry trends ensuring you're never behind the times. Use online resources to keep up with emerging innovations in your discipline.
To stay on top of industry trends, you should attend relevant conferences, join industry-specific networks, follow key industry figures, and read industry publications. Also, join social media groups relevant to your industry and service.
Build strong professional relationships with people in your industry. Stay informed to identify opportunities, and gain deeper insights into the market.
Invest in yourself!
You will reap the rewards of staying updated and having a strong online presence, in the future.
11. Leverage Influencer Marketing
No matter what domain you're in, influencer marketing can be a great way to promote yourself. Influencer marketing connects you with key people in your industry. They have the power to help spread your message. Whether it's through endorsements, reviews, or product placement, it's a great way to increase your online presence and reach a wider audience.
Influencers establish large and loyal followings. They promote your business to their followers, who are more likely to trust the influencers' opinions.
By teaming up with influencers, you can showcase your services to a larger audience, and increase your brand's visibility. Remember, your service is your brand.
Build relationships with influencers, and you will gain access to their dedicated followers. This can open up new avenues of business growth. You'll get valuable feedback from their audience, which allows you to further improve the quality of your service.
Reach out to influencers in your niche. Team up to generate content that resonates with their followers. And consider how they can assist you in promoting yourself and your business.
12. Focus on Building your Strengths
It's easy to get caught up in what you can't do, but don't forget to recognize the things you can. Do take a moment to contemplate the skills and strengths you have.
Articulate the traits that distinguish you from the multitude and leverage them to your advantage. Whether it's your creative skills, or a facility for problem-solving, make sure you emphasize your strengths.
Make sure to utilize your natural talents to their fullest potential.
Also, concentrate on identifying areas of weakness in order to make them your forte.
This article has presented some effective strategies for marketing yourself in 2023. The key point to keep in mind is: "the best way of promotion is to build your online presence."
Creating your digital presence is easier than ever with social media platforms, personal websites, and professional networking sites.
Refine your communication skills and stay up-to-date with industry trends. It can enable you to maintain a distinguished edge over your rivals. With the right approach, you can be confident to succeed in your marketing endeavors.
Now is the time to step up and make sure your digital presence reflects who you are and what you offer. You are the creator of your online presence, and you have the power to shape it into something productive.